Servicing the Coffs Coast and surrounding suburbs for over 26 Years 
Why Choose Us
>  One of only two true local pest control companies
>  All of our technicians are fully licensed and insured
>  We only use environmentally friendly treatments
>  Innovation with the latest technology – thermal imaging?
>  Customer satisfaction is our priority
>  Competitive rates 
About Us
We are a true local family. The Banana Coast team consist of three of our five family members.
We just love living and working on the Coffs Coast and embrace the community spirit that comes with living in regional Australia. Many of our customers have become part of our extended family over the years.
When you live and work locally you have an extra commitment to superior quality work. We are proud of what we do within our local community.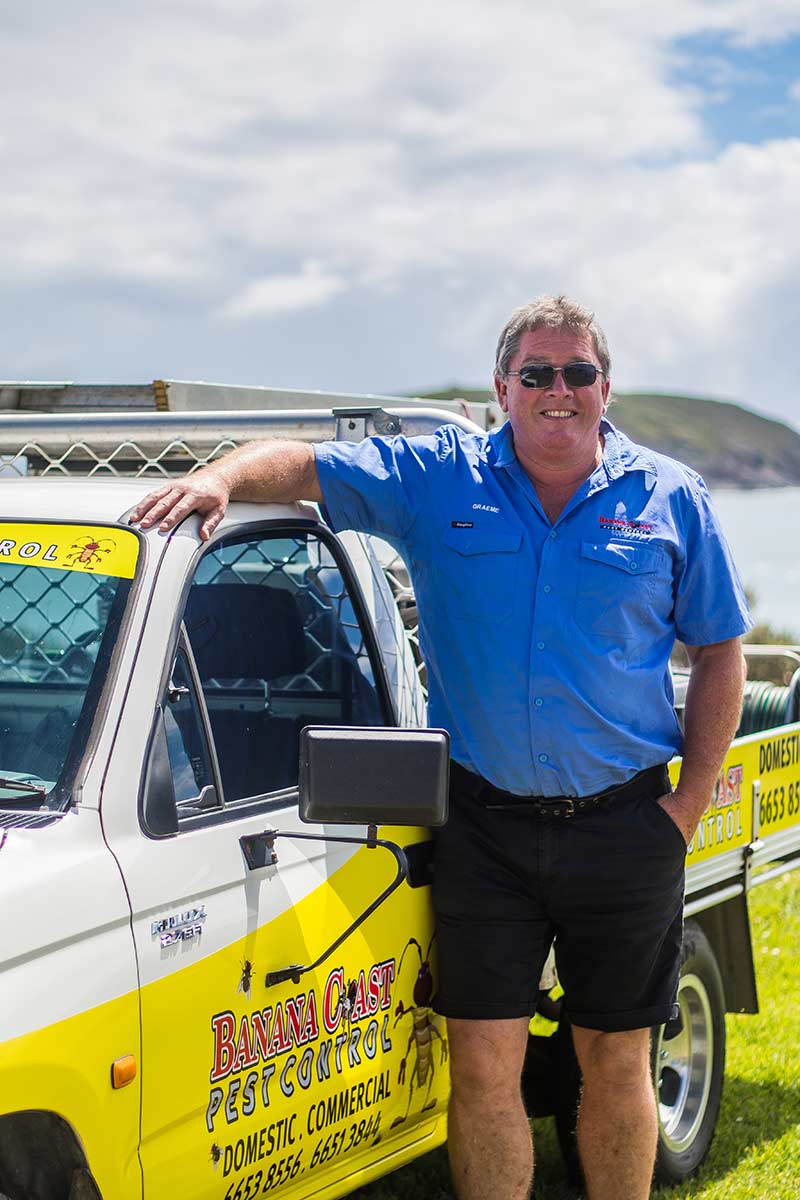 Graeme Hardaker - Director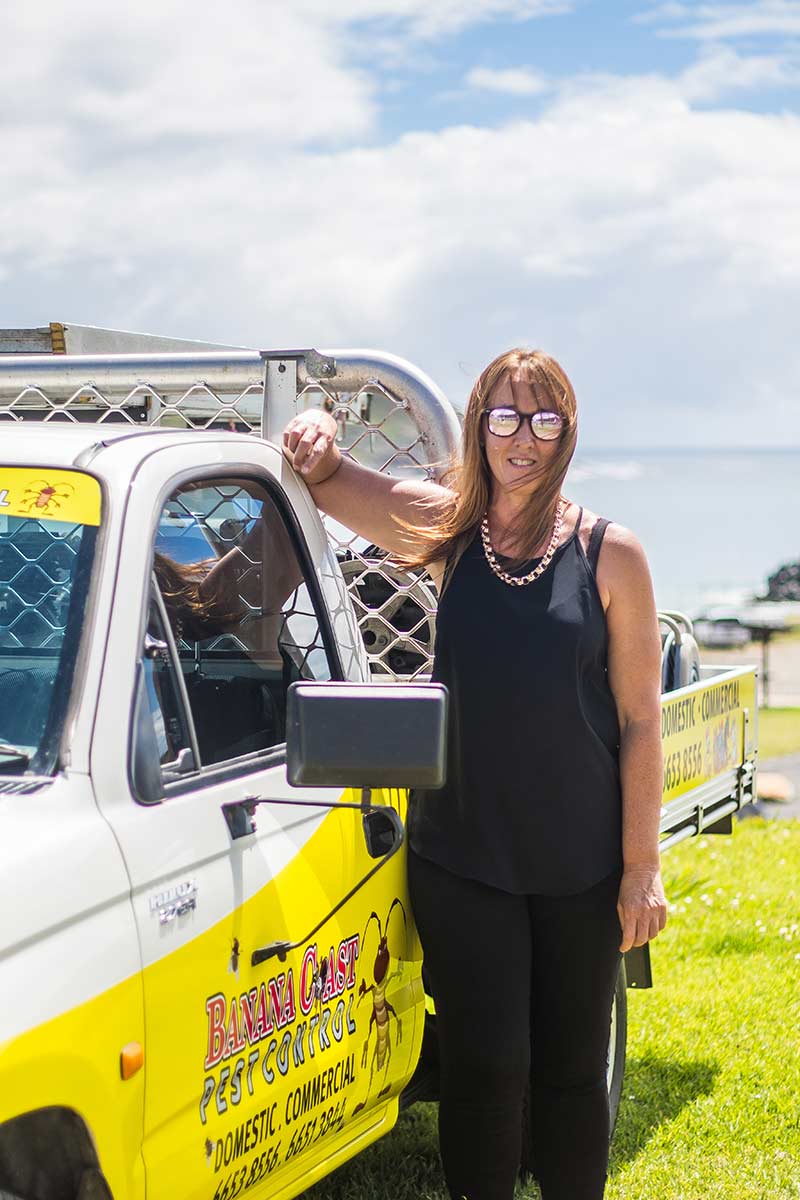 Cherie Hardaker - Director / Administration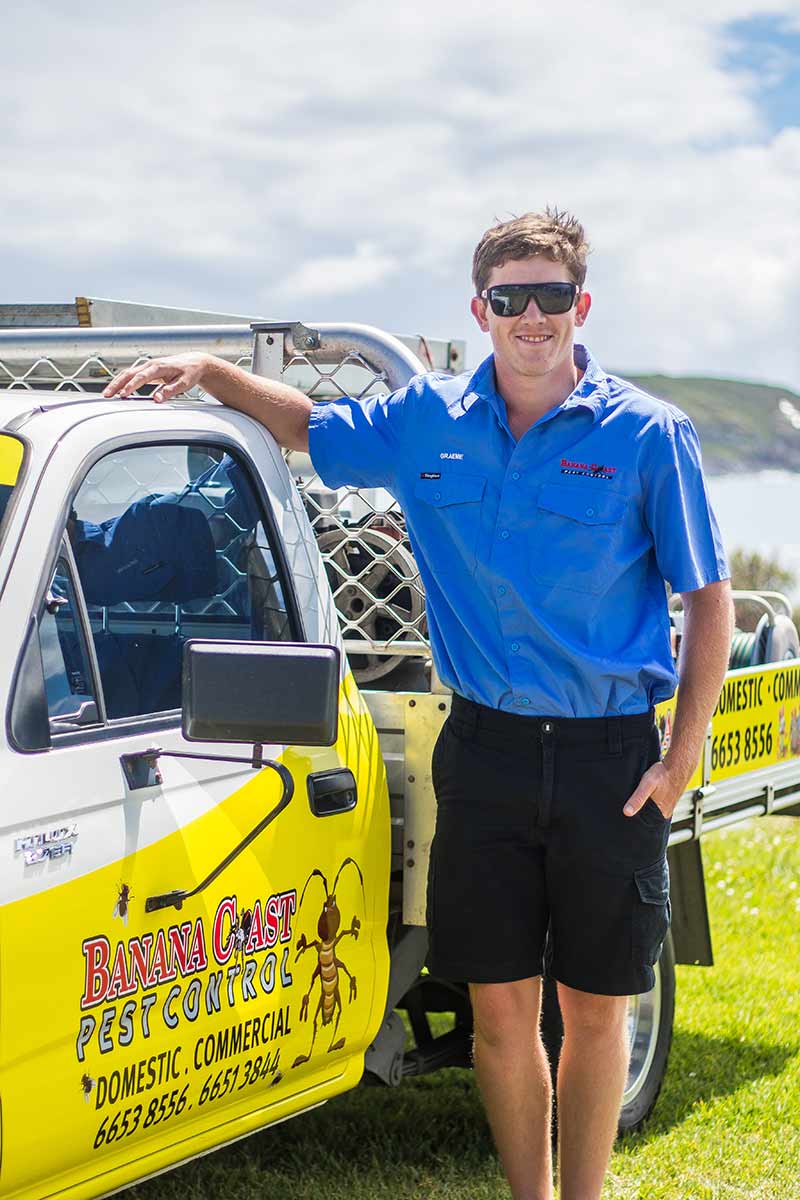 Rhys Hardaker - Senior Technician
Dear Banana Coast pest control, thank you for you professional and quick response to this report I'm very impressed with how awesome you are. 26-06-2018.
Victor R….
I Just had my house sprayed and I am very very happy!! I had everything explained to me so I knew exactly what was used and where! Rhys was very amazing and friendly and is very good at what he does!! Wouldn't use anyone else!  Thanks again Rhys Hardaker for saving my house from nasty bugs. You are awesome!!
Jenna H…
First time we've used Bananacoast and I was very impressed. Brad was very professional – called to advise he'd been caught in traffic and then explained everything in great detail! Highly recommend these guys! Thanks Brad
Mel H…
Just thanking you for your great customer service…..from Cherie who answered the phone and was very helpful and friendly in organising the respray….
And to Brad who has done our house 3 times and my daughters at Woolgoolga a few times. He is a very friendly helpful…explains what he has done and what we should and shouldn't do afterwards…Lovely young man Thankyou Bananacoast Pest Control.
Jane…..